The region of Horná Topľa is in r. 2030 regions with high-quality roads, footpaths and bridges, sewage drainage, high-quality drinking water supply, extended gasification and technical infrastructure for IBV and business.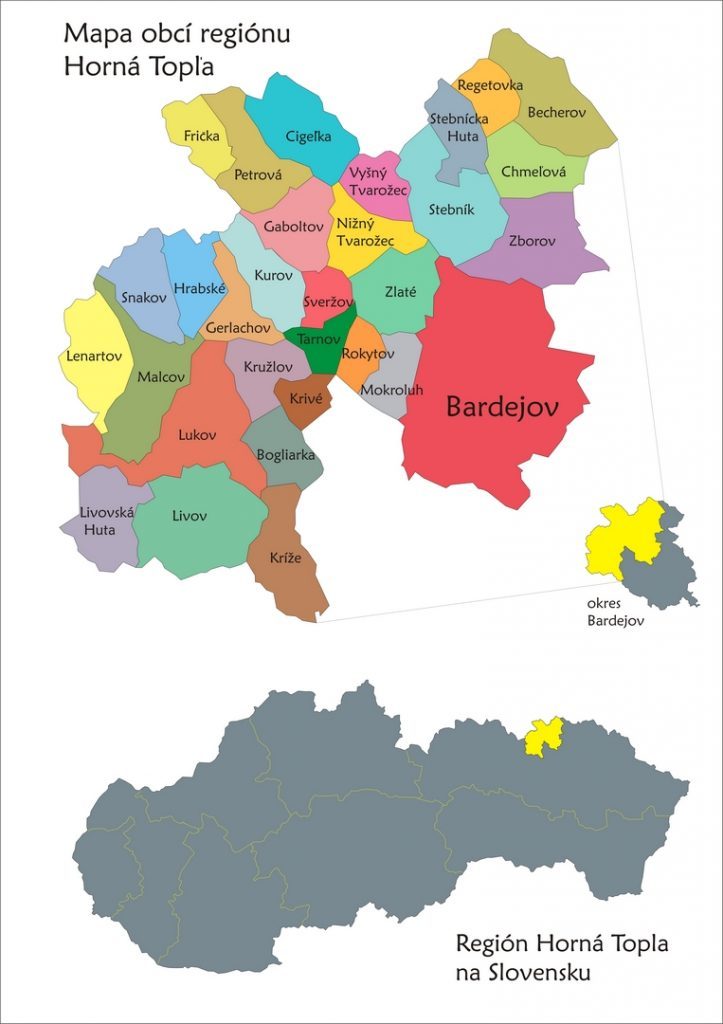 Its territory is covered with an optical network and a modern power grid. It is characterized by modern urban solutions. In the Horná Topľa region there is a healthy environment with an ecological economy, with a comprehensive protection of environmental components, with the use of renewable energy sources, with built-up flood protection measures, and a comprehensive waste management solution without environmental burdens.
The Horna Topla region is a region in 2030 with a well-developed active tourism based on its rich history, natural and cultural heritage and heritage, while preserving its color.
It is interesting from the point of view of investing for entrepreneurs operating on the tourism market, which results in a high proportion of tourism products focused on rural tourism and agritourism, mostly provided by small and medium-sized enterprises with a significant impact on reducing unemployment and raising the standard of living of the population in the whole region. Technical, personnel and material conditions are created to provide comprehensive education for all sections of the population in line with the needs of the labor market, linked to cross-border cooperation. The cultural and sporting life of Horná Topla is based on traditional ancestral values ​​and reaches parameters comparable to EU regions with quality, level and equipment. A network of social and health services for all sections of the population is available and versatile in the region.